In My Bed – Video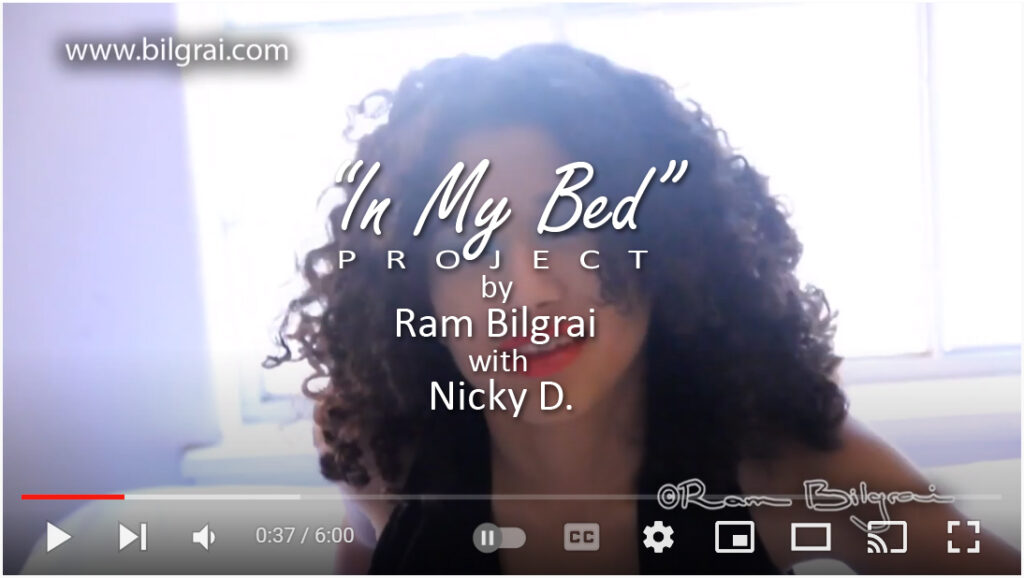 | Home | Portfolio |Contact | About Us |
"In My Bed" Project
I was savoring this project for many years and finally, after a couple of test shoots, I decided to proceed. I miss the soft look of a film, the glowing light, grainy feel, and poses that are provocative yet not too revealing. My attempt is to recreate the images that assimilate the 40s to the 70s erotica era, and ad my own personal touch to it. The looks I am going for are daring and bold and openly seductive. I chose the "In My Bed" name for a reason where images appear to be shot in an intimate environment, where is it might be indoors or out; where the one that is looking at the photograph gets a feel of being a participant, not just a voyeur.
I appreciate the femininity and I am looking for models who celebrate their bodies; models that are not afraid to unfold themselves in order to create more curvy and fluid shapes.
The images with more participants than one are more of a challenge. Those types of images are more dynamic and contain one or a few stories running in them. The more people in the shot the merrier! So, please don't hesitate.
I am inviting everyone to join me "In My Bed" and that includes females, males, transsexuals, gay, couples, pregnant women (this I find to be the most desirable and the most beautiful), voluptuous to the waif, athletic, any race and all in between!
Let's make my camera sweat!

If you're interested to help me with this project, please contact me.